Stay at Gajner Palace, one of the finest heritage hotels of India for experiencing the true essence of the lifestyle of Indian Royalty. The majestic palace stretches for over 6000 acres. The mind-blowing furnishings of this restaurant along with state-of-the-art facilities, amenities and services has made it one of the most elegant, popular and sophisticated accommodation establishments for discerning travelers to Bikaner.
History
The history of the palace is very intriguing. In erstwhile glorious days of British Raj, the Royal Palace used to be one of the favorite hunting resorts in India. Popularly referred as the "jewel of Thar Desert, the heritage building was constructed, along the edges of a lake, on orders given by HH Maharaja Sir Ganga Singh of Bikaner.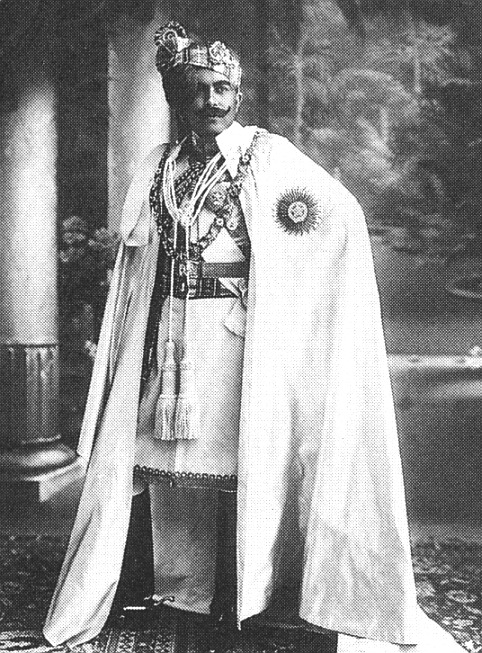 Numerous high class people during British Raj were lured in this hotel including Governor General Lord Elgin, Lord Erwin in 1927, Lord Mountbatten, Prince of Wales in 1905 and numerous other Royal dignitaries.
At that time, every year during the festive season of Christmas, The Imperial Sand Grouse shoots were held at Gajner Palace. It was considered to be a major event and varied Royal population of India used to come here to attend it.
The glorious palace which was known for its spectacular landscapes and gorgeous architecture, also houses some of the remaining parts of an ancient railway station. By the year 1922, the hunting resort was merged to the famous Bikaner Palace via railway networks. It also led to the construction of the ambitious Bikaner-Sutlej canal project which turned to be one of the chief development initiatives of Maharajas of Bikaner.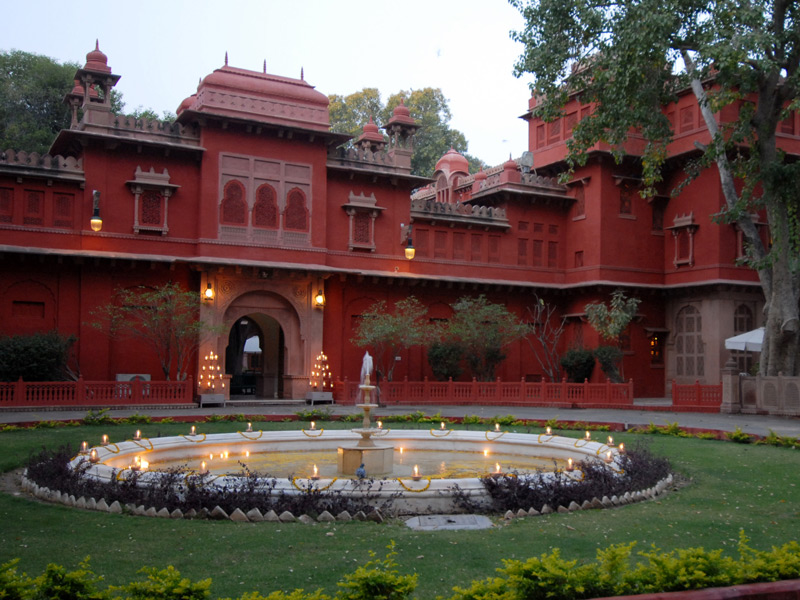 The heritage property was refurnished, re-fabricated and renovated to form one of the finest heritage hotels in Rajasthan in the year 1976. Even today, the popularity of this hotel is at the top among tourists from all over the world.
Rooms and Dining
There are 45 rooms in the hotel out of which 32 rooms are categorized as deluxe rooms and the remaining are Historic Suites.
For dining and wining, there are Mirage Restaurant (Mughlai, Continental and Indian cuisines), The Imperial Terrace (multi-cuisines) and Mrigtrishna Bar (alcoholic and non-alcoholic beverages).
In-room Facilities
Wireless Internet access, 24-hour hot/cold water, Cable TV, personalized stationery, In-room safe, Laundry/dry-cleaning/pressing, Complimentary bottle water, Welcome amenities, 24-hour room service
Hotel Facilities
Doctor or nurse on call, Currency exchange service, Complimentary newspaper, housekeeping, Car rental desk
Business Facilities
Computers, Wireless Internet access, Confidential Meeting Suite, Audiovisual equipment
Recreational Facilities
Boat rides, Folk Dance, Ayurvedic treatments, Tennis courts, cycling, Nature walks, Camel Safaris, Table Tennis, jeep safaris, billiards room