When Ahmedabad became India's first UNESCO World Heritage City, it was a matter of pride and honor not just to its inhabitants, but to people all across India. This 606 years old walled city, founded by the emperor, Ahmed Shah, has stood as a witness to several episodes of India's history. After all, it was here that Mahatma Gandhi began India's freedom struggle. Within it, you come across "pols" or neighborhoods with rows of old havelis which have housed families for generations.
Inside the walled city, you come across a legacy in every corner. Somewhere, you may stumble upon a fine example of Indo-Islamic architecture, while at others, the exquisite carvings in Hindu and Jain temples may throw you into a trance. For its inhabitants, there is much to feel proud of, as the city sets standards in conservation of heritage and practice of sustainable development. There are more reasons behind Ahmedabad being granted the UNESCO tag. That's exactly what we are going to show in this blog, the reasons behind what makes Ahmedabad the UNESCO World Heritage City.
Sabarmati Ashram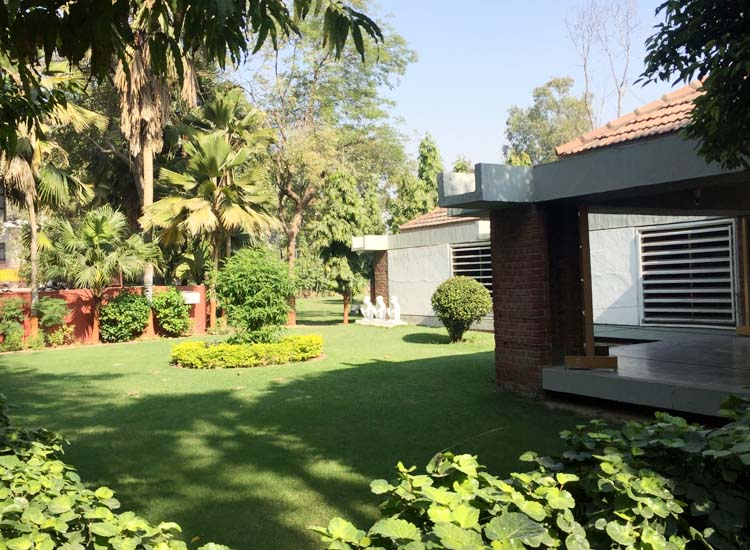 Sabarmati Ashram, located by the banks of the Sabarmati River, is the place to know a lot about Mahatma Gandhi, also known fondly as Father of the Nation. Here, you come across several aspects of Gnadhiji's life, history of the freedom movement as well as his writing and letters at Gandhi Smarak Sangrahalaya, the museum within the ashram. A small library also contains a treasure of Gandhian literature. There are other souvenirs and memorabilia related to Gandhiji's life that you can explore at Sabarmati Ashram.
Kankaria Lake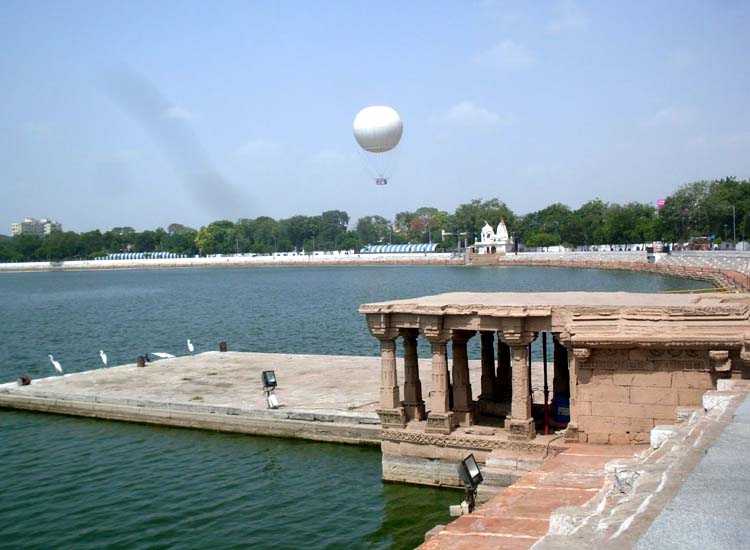 What makes Kankaria Lake so special among the places to visit in Ahmedabad? Several things, one of which is the pleasure of enjoying a stroll on its promenade without the disturbance of vehicles. As for its history, it was constructed in 1451 by Sultan Qutub-ud-din and stands as a living heritage. In the center of the lake stands a pleasure pavilion known as Naginavadi. Drop by here in the evening though, and you will see the promenade filled with people, enjoying a snack or whiling away their time leisurely. The lake is surrounded by a zoo, a natural history museum, a toy train and a special garden for children called Bal Vatika.
Adalaj Stepwell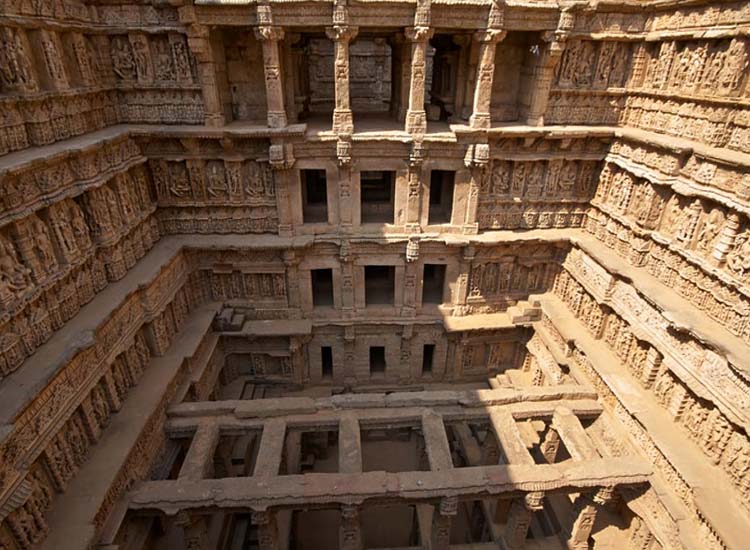 For hundreds of years, Adalaj Stepwell served as the resting place for tired pilgrims and weary caravans looking for some water and rest. This five-story stepwell, built by Queen Rudabai, was important not just socially, but also culturally. During those times, villagers would visit the stepwell regularly to fill water, offer prayers to deities carved on walls and discuss the issues of the day. It's believed that the temperature inside the stepwell is at least six degrees cooler. It is also the only stepwell in Gujarat with three entrance stairs, and boasts a splendid Indo-Islamic architecture. Two of the main attractions of the stepwell are the Ami Khumbor (a pot containing the water of life) and the Kalp Vriksha (the tree of life), both of which were carved out of a single piece of stone.
Jama Masjid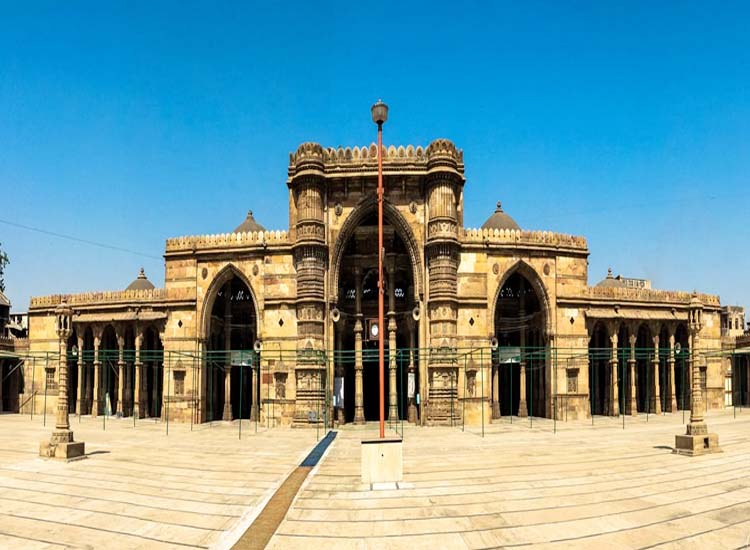 Another of the heritage sites in Ahmedabad is the Jama Masjid. It was built by the founder of Ahmedabad Ahmed Shah I in 1423 and is an oasis of peace, tranquility and spirituality amid the din and commotion of the city. The Jama Masjid is built of yellow sandstone and adorned with exquisite details, a feature common to all the mosques of this region. Walk into the prayer room though, and you will come across 260 columns supporting the roof with its 15 domes. An interesting sight awaits you in the form of an "OM" symbol on one of the innermost windows. Several syncretic features can also be found inside this beautiful mosque.
Sidi Saiyyed Mosque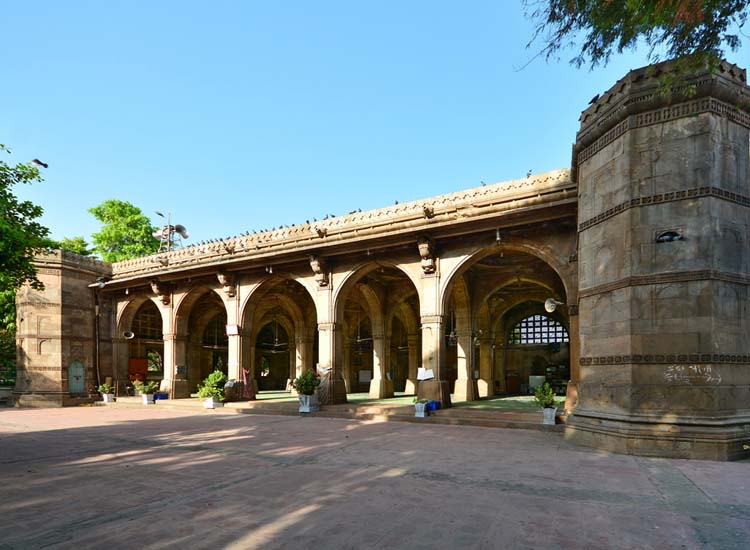 Sidi Saiyyed Mosque, built in 1573, is special because it is one of the mast major mosques to be built in Ahmedabad under the Mughal rule. A particular feature inside the mosque is that of the carved jaalis in the windows of the western wall. These have become famous worldwide. These carvings resemble a fine lace filigree work. However, they have been built from solid stone. Though this masjid is smaller than the Jama Masjid and does not boast an enclosed courtyard, its craftsmanship reaches a level that is almost unparalleled in the world.
Calico Museum of Textiles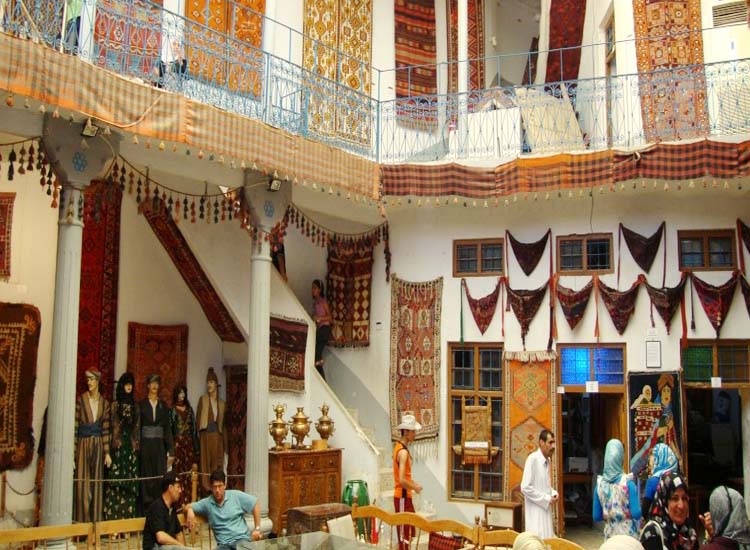 Have you ever heard of a textile museum? Welcome to the Calico Museum of Textiles, which is renowned all over the world not just for being a renowned textile museum but also a respected institute of Indian textiles. One of the major tourist attractions in Ahmedabad, it houses an amazing collection of fabrics which cover the various regions of India. The museum was inaugurated in 1949 by Shri Gautam Sarabhai and his sister Gira Sarabhai in the large industrial house of Calico. As the years have passed, the collection has grown quite huge and contains an incredible variety of fabrics based on patterns and color.
Auto World Vintage Car Museum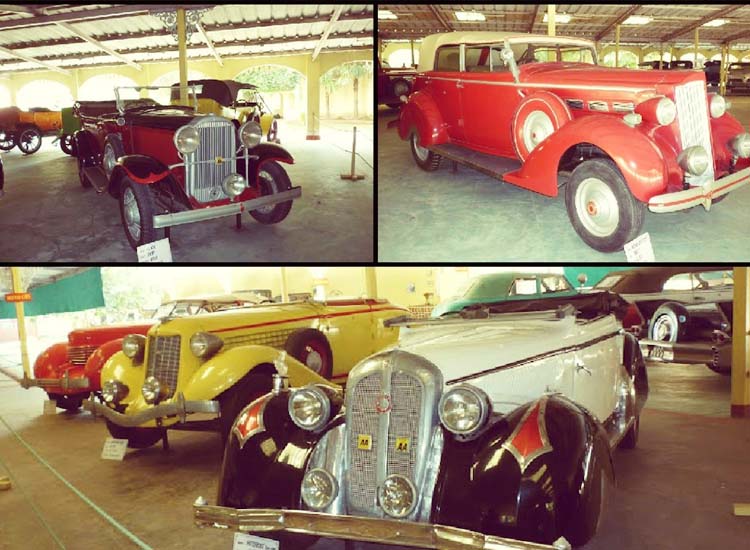 Do you fancy vintage cars and are fascinated by them in every way? Then, Auto World Vintage Car Museum in Ahmedabad is where you need to be. There is certainly something remarkable about this museum, since "Auto World" is one of the outstanding examples of antique vehicles, motorcycles, cars. Buggies and utility vehicles etc., in the world. You can expect to see a variety of cars here, including the Bentleys, Daimlers, Mercedes, Classic Lagonda, Cadillacs, and others.  Most of the cars found inside the museum have been built by renowned coach builders like Hooper, Barker, Gurney-Nutting and Fleetwood, among others.
[Stay at these heritage hotels of Ahmedabad]
Teen Darwaza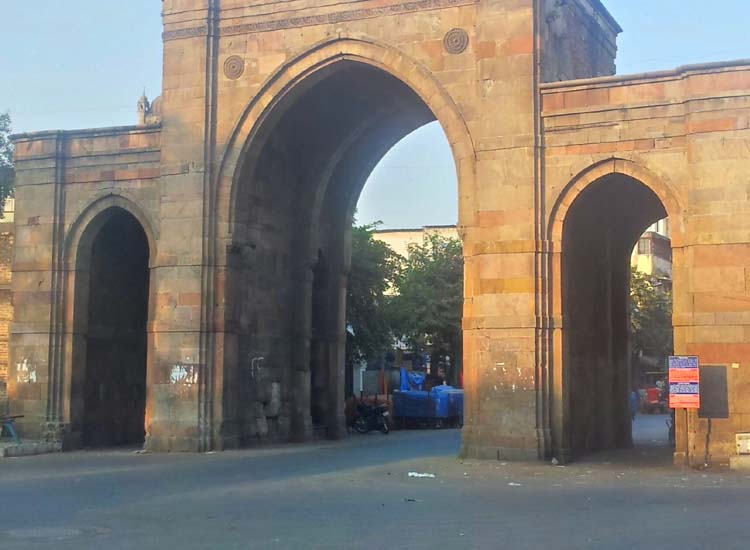 Ahmedabad is also home to several architectural marvels, one of which is Teen Darwaza. It is one of the longest and oldest getaways of Ahmedabad city, and was established in the year 141 AD by Sultan Ahmed Shah. At one point of time, this magnificent structure served as an entrance to the Royal Square at Bhadra Fort. It was also here that Jahangir, the Mughal emperor, came here with his beloved wife Noor Jahan, to admire the procession which commenced from this place and continued till Jama Majid.  Teen Darwaza is one of the finest examples of Islamic architecture. One of the attractive features of this structure which calls attention due to its art and style is the central window which depicts the tree of life and five palm trees which are covered with snakes.
Gujarat Science City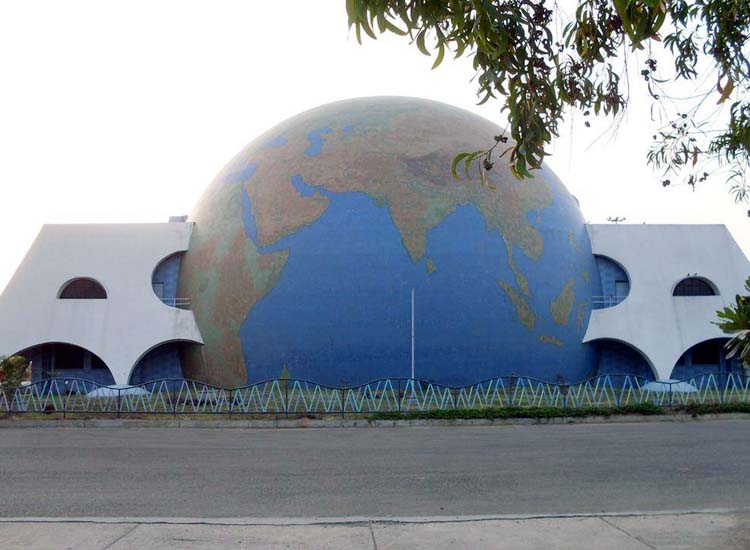 One of the places to visit in Ahmedabad is the Science City. Located off the Sarkhej Gandhinagar Highway, it was built to help the people develop an interest in science in a fun and entertaining way. The project covers more than 107 hectares and occupied with imaginative exhibits, virtual activity corners and live demonstrations in a way which is easily comprehendible to the layman. The biggest draws of the Science City are the musical dancing fountain, 3D IMAX Theater, energy park and simulation rides. The project was also built with the hope that increasing awareness through scientific means would help create an awareness among the people towards their ecology.
Sardar Vallabhbhai Patel National Memorial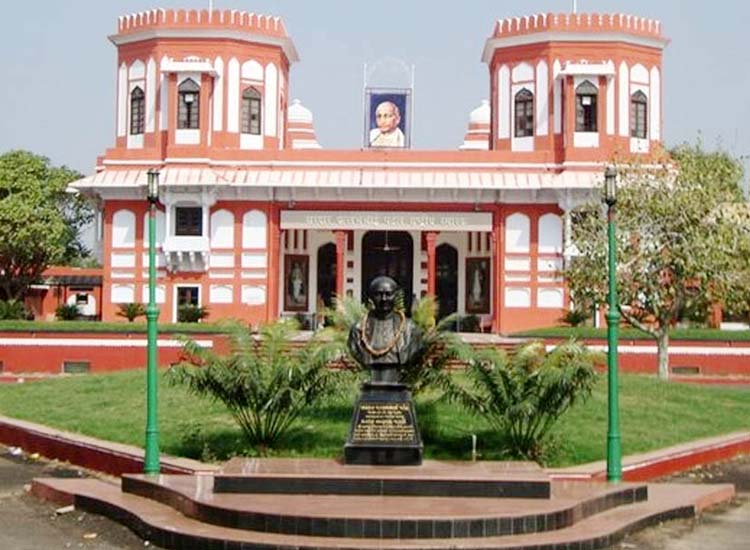 The Sardar Vallabhbhai Patel National Memorial has seen several interesting episodes in history. From having been used as a British cantonment to housing senior officials to having inspired Rabindranath Tagore to write his story, "The Hungry Stones," during his stay here, this building has seen it all. It was post-Independence that it was transformed into a national memorial dedicated to Sardar Vallabhbhai Patel in 1978. Today, however, the museum is equipped with the latest technological interventions for a more exciting and wholesome experience. Inside the museum you will find several artefacts belonging to Sardar Patel. There are also two multimedia halls which shed light on the various aspects of Sardar's life and work. You can watch these shows in English, Gujarati and Hindi. One of the favorite crowd pullers at the museum is the 3D sound and light and laser show. The show is conducted with the latest technologies along with 3D building mapping projection techniques, laser projection, a voice narrative and sound and light effects.
Nagina Wadi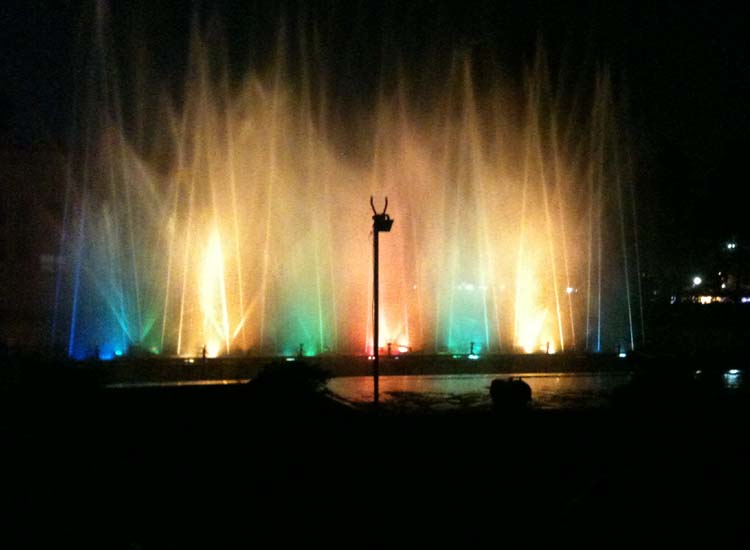 At the center of the beautiful lake lies Nagna Wadi, a garden themed entertainment ground. It can be accessed by a straight, concrete, tree-lined walkaway which traverses half the lake. A special attraction is the large lighted musical fountain which features brilliant multicolored laser lights that are displayed during the night. During your trip to Nagina Wadi, you can also enjoy water sports like speed boating and jet skiing. AMC (Ahmedabad Municipal Corporation) has also installed a few stalls which have been rented to local vendors to supply street food and other items.
[ Plan your Gujarat heritage tour with Us. ]
Sanskar Kendra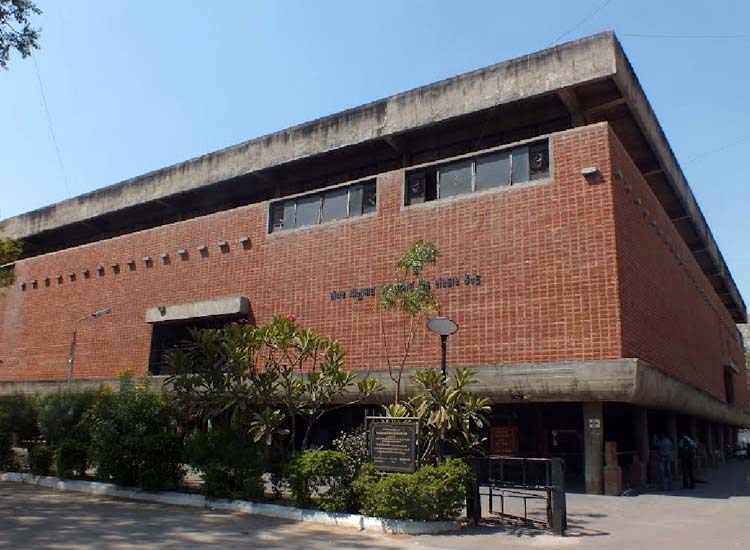 Sanskar Kendra is a great place for architecture students. It was designed by none other than the famous architect, Le Corbusier, in the year 1954. Located in close proximity to the Sardar Bridge, it is a fine example of modernist architecture and art. It was built to celebrate the living heritage of the city and the enterprising spirit of its people. Among the various artefacts on display are sculptures, old relics and the history of this city, which has been depicted through photographic, textual and illustrated panels. There is also a Kite Museum inside the center which showcases a fascinating collection of kites designed by Bhanu Shah. Visiting this place is a great way of getting to know the fascinating heritage of Ahmedabad.
Lalbhai Dalpatbhai Museum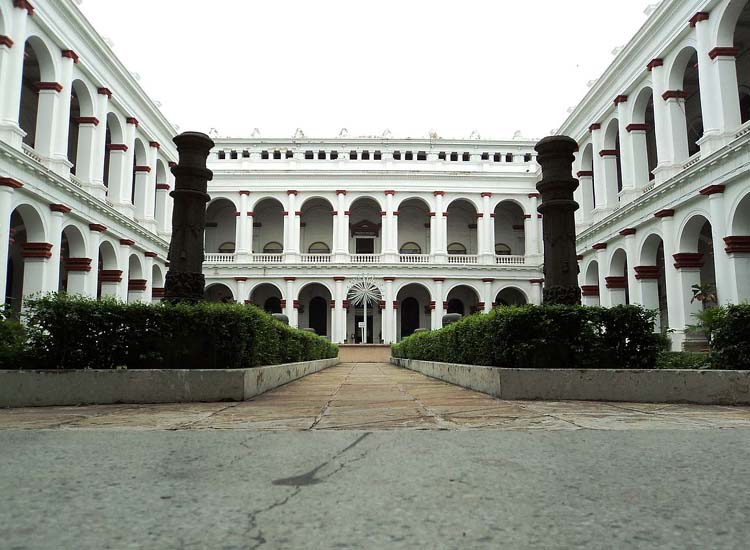 Are you fascinated by ancient manuscripts, paintings and other artefacts? If you are, then Lalbhai Dalpatbhai Museum is where you should be headed to. The Lalbhai Dalpatbhai Institute of Indology was started in 1956 to preserve and protect rare art, manuscripts and rare archaeological objects in India. A museum covering a range of topics from Buddhism, Jainism, tantra and poetry, was also opened in the year 1984. In the museum, you will find almost 76,000 handwritten Jain manuscripts with 500 illustrated versions and 45,000 printed books, thus making it the largest collection of Jain scripts. Old rare books written in Pali, Sanksrit, Hindi, Rajasthani and Old Gujarati are also found inside this institute.
Rani no Hajiro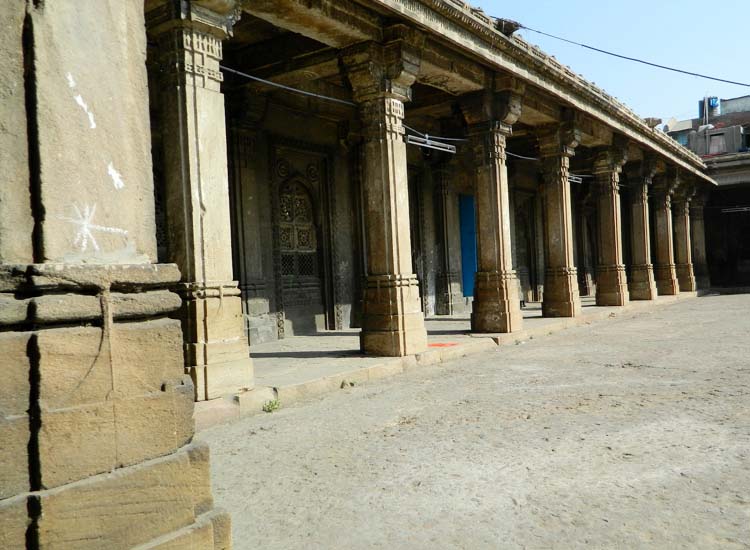 Rani no Hajiro is counted amongst the most important heritage and historic sites in Ahmedabad, and you should visit it if you want to explore the heritage of the city. The Queen's Tomb lies just opposite to Badshah no Hajiro. The tomb itself is located in the courtyard instead of a chamber as is usually the norm. It's really a pleasure to visit this tomb which also provides an escape from the hullaballoo of the place. During certain months in the year, you can spot artisans building taziasin making preparations for Muharram.
Balvatika & N. H. Museum
If you are looking to have a relaxed time during your visit to Ahmedabad, then pay a visit to Balvatika and N.H. Museum. Balvatika means children's garden and is among the top attractions in the city. Just enjoy a leisurely stroll and enjoy the natural beauty of the place. You can also bring your kids along as there are several activities which they can enjoy. Balvatika is located close to N.H. Museum, another popular attraction. The museum houses several artefacts and items which are significant as part of the city's history. You will find photographers of freedom fighters and an amazing coin collection of old times.
[Cheak out the best deals on haritage hotels of Gujrat]
Vechaar Utensils Museum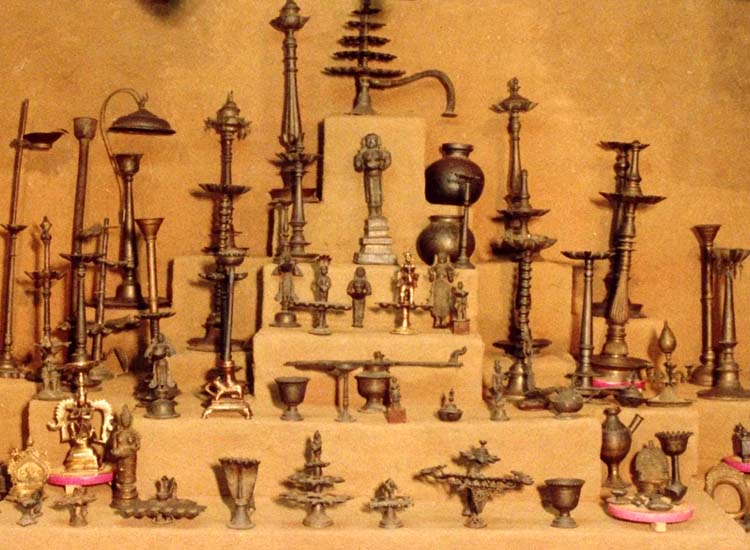 We use utensils in our everyday lives, but who knew there would be a museum for it? Or maybe, you can expect this to happen only in Ahmedabad, India's first UNESCO World Heritage City. VECHAAR (Vishalla Environmental Centre for Heritage of Art, Architecture and Research) Utensils Museum, which was built in 1981 within the premises of Vishalla Village Restaurant, seeks to preserve the cultural heritage along with rare artistic skills that have been passed down generations. In the museum, you can trace the history of utensils and how they evolved through the ages. The various kinds of utensils which you will come across in the museum are gourd jug, modern stainless steel, glass utensils and even those made from leaves. There are several kinds of metal utensils also, from brass and copper to zinc and German silver.
Shreyas Folk Museum
Shreyas Folk Museum is another of the places to visit in Ahmedabad which sheds light on its glorious heritage, but this time focusing on the contribution of its women and their untiring spirit. Inside the museum you come across various art forms which spread across several communities such as Rabari, Kathi, Ahir, Mer, Charan and Bharvad, Rajput, Bhansali and others. In addition to this, you will also find displayed several works of embroidery, metal work, wood carving, metal work, bead work and utensils. The care and effort with which these objects have been collected is pretty evident. The entire experience only gets better with the photographic panels accompanied by textual description which add values to the viewers' experience. There is also an elephant skeleton about 3.19m high which turns heads at the museum.
Bhadra Fort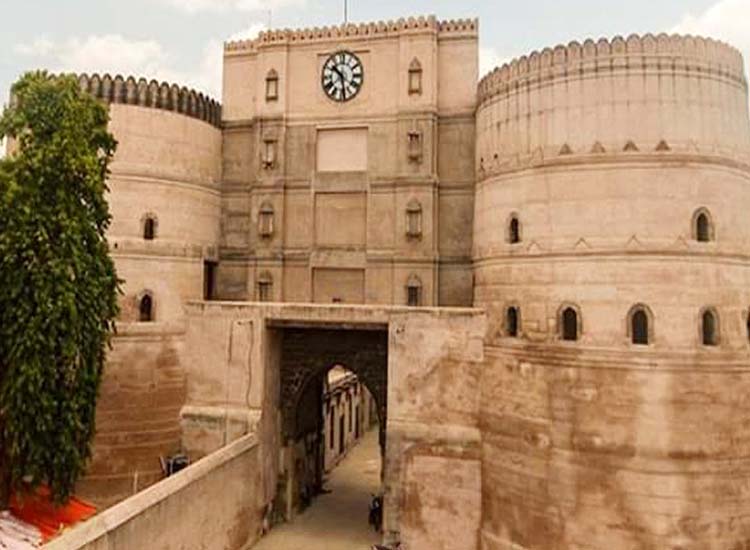 Bhadra Fort is one of the historical places in Ahmedabad that is home to several wonderful structures and makes for a great sightseeing tour. The fort was constructed in the year 1411 AD during the rule of the Marathas. Inside its premises is a wonderful palace along with lush gardens that charms the onlookers at first sight. Another of its attractions is the Bhadrakali Temple which is dedicated to the goddess, "Bhadra", another avatar of Goddess Kali. The fort is also home to various government offices. On its eastern side lies the Teen Darwaza, which is in itself a prominent tourist attraction. It is believed that Goddess Lakshmi had visited the fort and blessed the Sultan that his city would always remain prosperous.
Dada Harir Vav (Stepwell)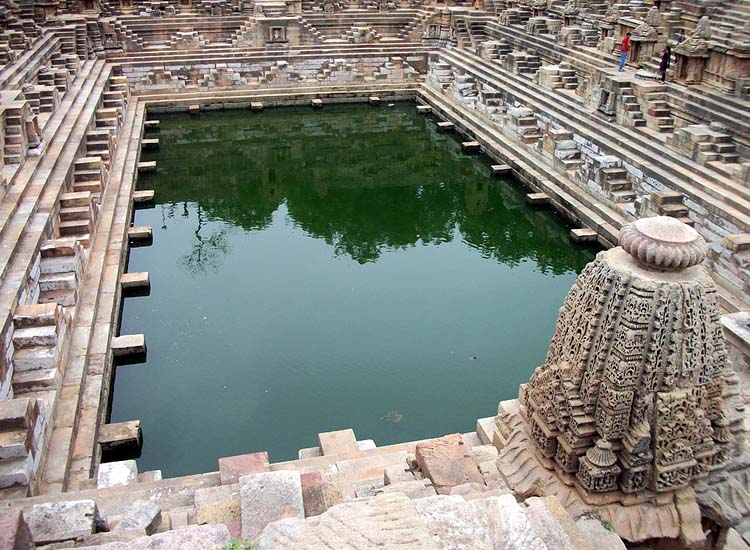 In the sleepy neighborhood village of Asarwa lies the Dada Harir Vav (Stepwell), which is not visible clearly from the ground level. However, as you begin your descend, the beauty of the structure slowly starts making itself visible before your eyes. The stepwell was built around 500 years back by Sultan Bai Harir and was built underground to serve as a permanent source of water to the local population. The construction of this stepwell was significant during that time, as there were very less dependable sources of water supply. On the walls of this structure are found carvings in Sanskrit as well as Arabic.