Located in Western India, Gujarat boasts several 'prestigious gems' from historic times. From eminent personalities to scrumptious food to archeological museums, Gujarat has a lot to offer. Further, the museums in Gujarat provide an insight into its history, culture, art and heritage. Read on to know about the Most Famous Museums in Gujarat.
Maharaja Fateh Singh Museum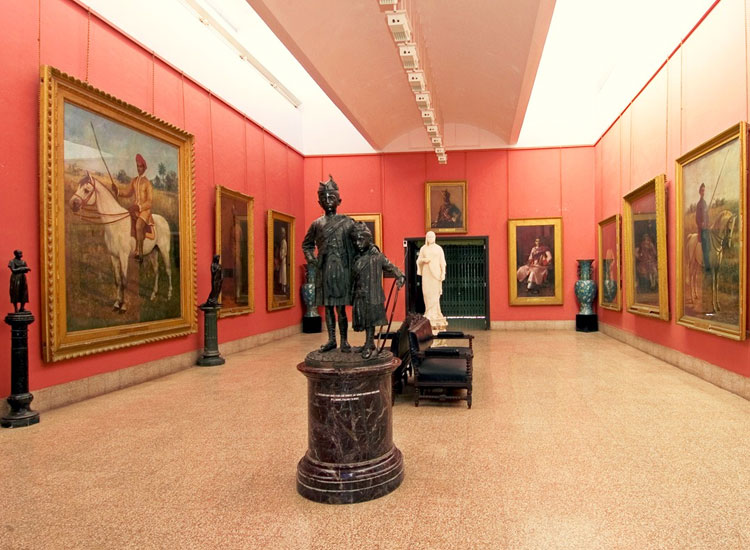 Located in Maharaja's palace in Vadodara, this museum was earmarked initially as a school for children of the royals. One can easily find the Rococo paintings, sculptures & artifacts carefully housed in this best museum in Gujarat. Pay a visit to this museum if you are an art connoisseur. Here, you will appreciate the handcrafted sculptures made of marble and stone. Pay special attention to the Oriental Gallery.
Gandhi Smarak Sangrahalaya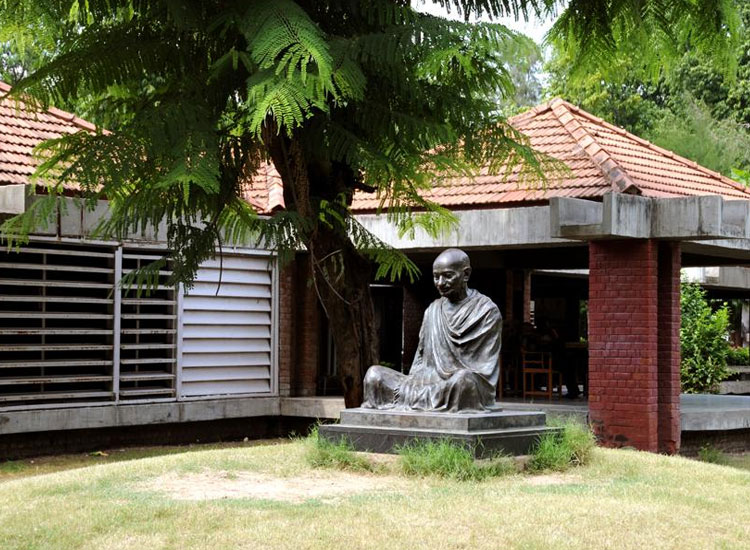 A tribute to the Father of Nation, Gandhi Smarak Sangrahalaya showcases the excellent work of Bapu. Floor made up of stone and roof comprising of tiles, this Museum is easily accessible via Sabarmati. Simplicity is at the core of this museum and clearly depicts the unmitigated thinking of Mahatma Gandhi. Asymmetric units and jalousie bereft of glass grab your attention.
Calico Museum of Textiles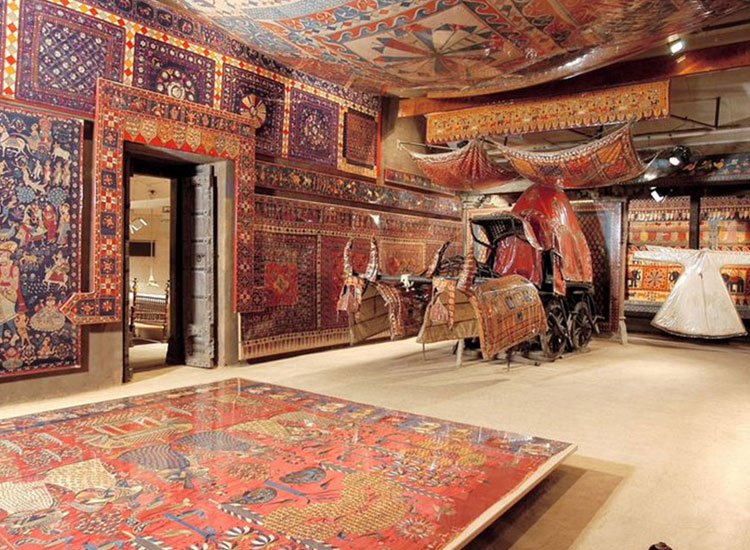 One can't forget to mention the name of this museum while taking about the museums to visit in Gujarat. The Sarabhai Foundation efficiently manages the Calico Museum of Textiles in Ahmedabad. The museum was initiated in 1949 after being enthused by the suggestion of textile institute given by Ananda Coomaraswamy. Inaugurated by Jawaharlal Nehru, this museum stores the court textiles of the Mughal and provincial monarchs of 15th – 19th centuries, along with other textiles in display.
Baroda Museum and Picture Gallery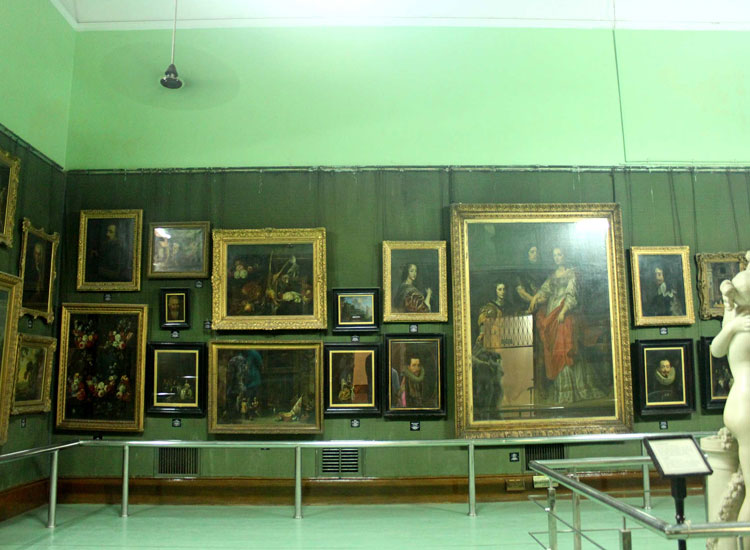 Baroda Museum and Picture Gallery which dates back to 1887, is one of the most famous Museums in Gujarat. Influenced by the Indo-Saracenic style of architecture, Maharaja Sayajirao Gaekwad III established this museum in Vadodara to treasure objects of virtu from overseas, Mughal minuscule, bona fide paintings and masterpieces. An easy passage bridges the gap between the two sections (photo gallery and museum) of the museum.
[Explore the heritage of Gujarat with our specially crafted Gujarat heritage tour. ]
World Vintage Car Museum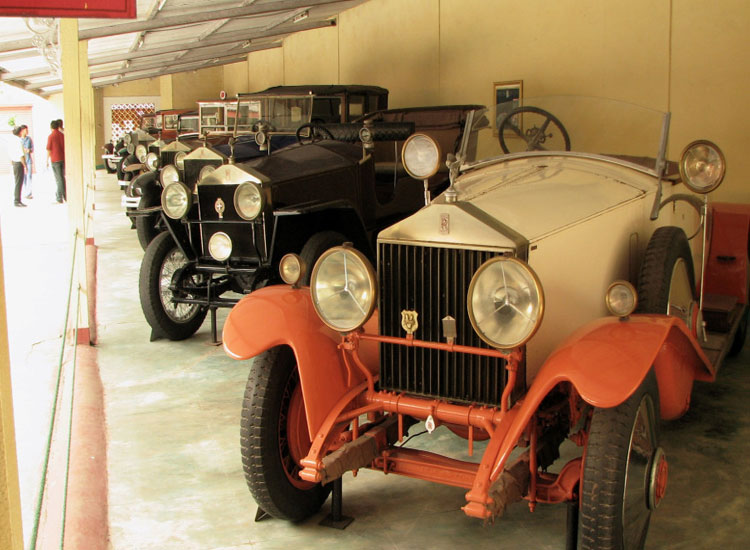 Family of Shri Pranlal Bhogilal laid the foundations of World Vintage Car Museum at Ahmedabad over the last century. This Museum is one of the best museums in Gujarat and is a repository of conventional vehicles, rare buggies, veteran cars, vintage motorcycles and utility vehicle. Classic car lovers will find a lot to cheer about as they could find Bentleys, Mercedes, Rolls-Royce, Lincoln and other such vintage cars. The fun doesn't end here! You can actually enjoy a ride by paying a minimal fee.
Kite Museum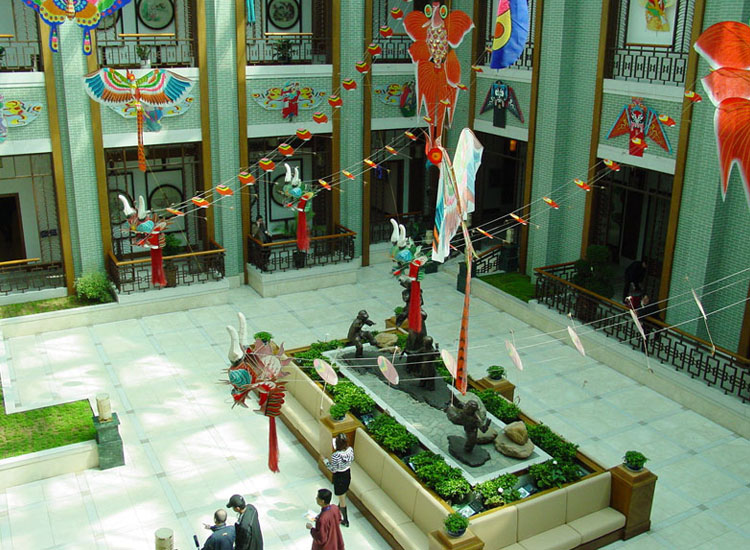 Located in Ahmedabad and part of Sanskar Kendra, Kite Museum grabs the attention of many. The core idea was ushered in by Bhanu Shah who eventually bestowed his collection of kites to Ahmedabad Municipal Corporation. This Museum is second of its kind in the world and is a matter of pride for the country. A collection of around 125 distinctive kites along with photographs remarkably portray the vibrant Gujarat.
Sardar Patel Museum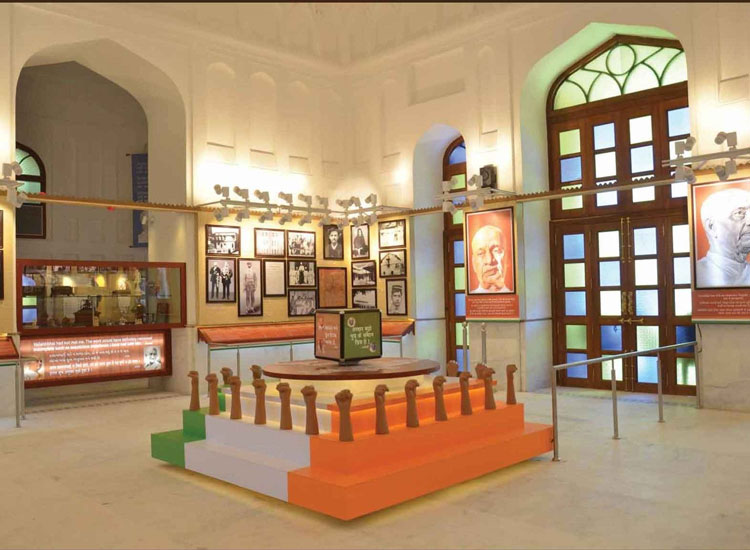 Foundations of Sardar Patel Museum were laid at Ahmedabad, Gujarat by the great Mughal Emperor Shah Jahan in 1618-1622. Later on, this most famous Museum in Gujarat was utilized as the British Cantonment to house Senior Officials. Rabindranath Tagore also got uplifted from this Museum during his stay here in 1878. This architecture also functioned as the Raj Bhavan for over a decade.
[Take the royal experience at the heritage hotels of Gujarat. ]
Vechaar at Vishala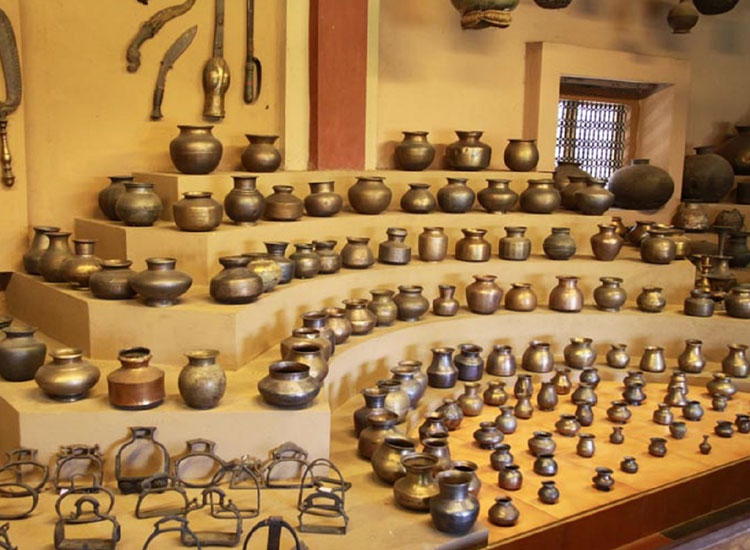 A Utensils Museum – VEECHAR is an abbreviation for Vishalla Environmental Centre for Heritage of Art, Architecture and Research. Established in Ahmedabad, this best museum in Gujarat is a warehouse of around 4500 utensils and no two utensils are alike. A historic evolution of these utensils is exhibited here in a manner that one really feels a strong connection with the cultures of the bygone era. To admire the craftsmanship of the historic times, Mr. Surendra C. Patel (owner and interior designer) initiated this interesting museum in 1981.
Kutch Museum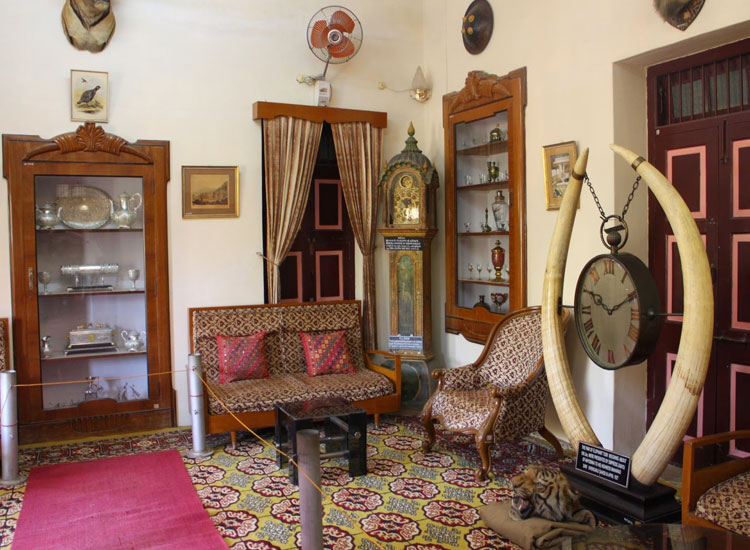 Feel honored to pay a visit to the primeval and most famous Museum in Gujarat. Maharao Khengarji incepted this Museum in 1877 in Gujarat and it has the huge conglomeration of Kshatrapa inscriptions. On can easily peek into the defunct Kutchi script here. All the numismatists must visit this place to explore a lot while strolling through this Italian Gothic styled building. Knowledge about tribal and folk tradition, mesmerizing view of Hamirsar Lake and an opportunity to meet tribal people personally, it's as exciting as it gets.
Rotary Midtown Dolls Museum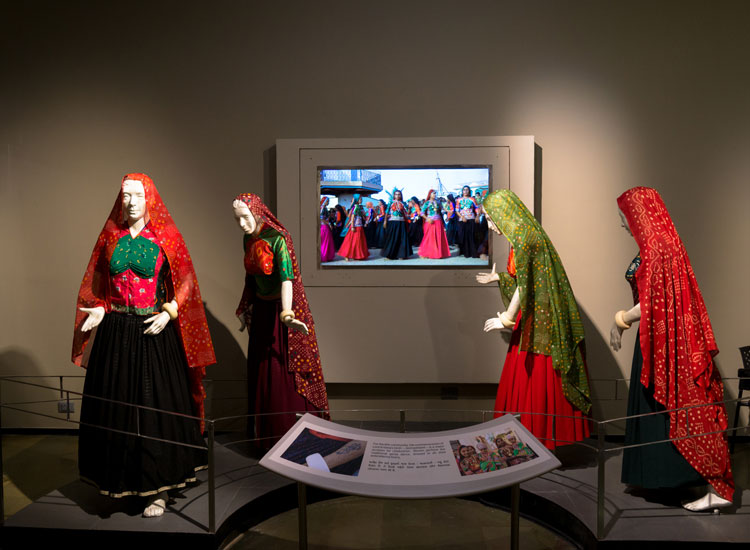 Rotary Midtown Dolls Museum has something or the other for people of all any age group. Located in the vicinity of Rajkot, this is one of the most preferred museums to visit in Gujarat. With a mission – 'Love, Care and Concern for Humanity', Mr. Deepak Agrawal formulated this vision in 2001. Traverse the various folklore and cultures of every nook and corner of the world via an incredible accumulation of 1600+ conventional and ethnic dolls.
Lakhota Museum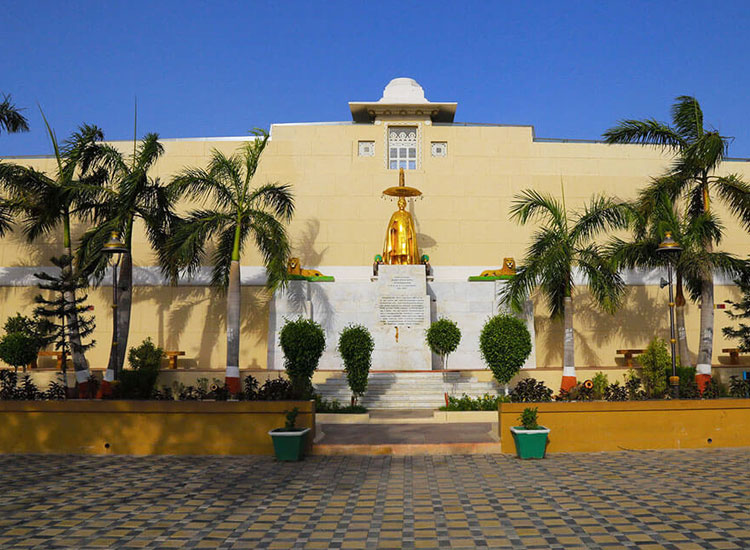 Lakhota Museum is located amidst the the Ranmal (or Lakhota) Lake in Jamnagar. The Lake was intended to be a water repository in times of crisis. Jan Ranmal II was the name behind this Lakhota Museum who started its work in mid-19th century. People from all over the world can be seen here admiring the ancient sculptures, turrets, canons, guard room with swords and even the different species of migratory and local birds.
Darbar Hall Museum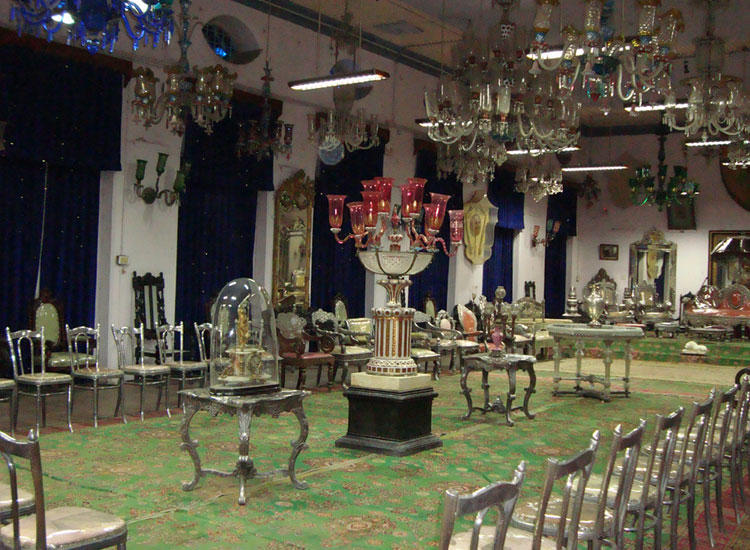 Inside the palace of Junagadh, stands a grand building known as Darbar Hall Museum. This time-honored building accommodates riches of clans of Junagadh. Numerous antiquities, palanquins, priced possessions, textiles, weapons, pictures etc. are arranged elegantly in different galleries respectively. The ornate like diamond woven carpets, splendid chandeliers, armors, gowns and silver items are the greatest attractions here. This best Museum in Gujarat gets the enormous footfall throughout the year.
Watson Museum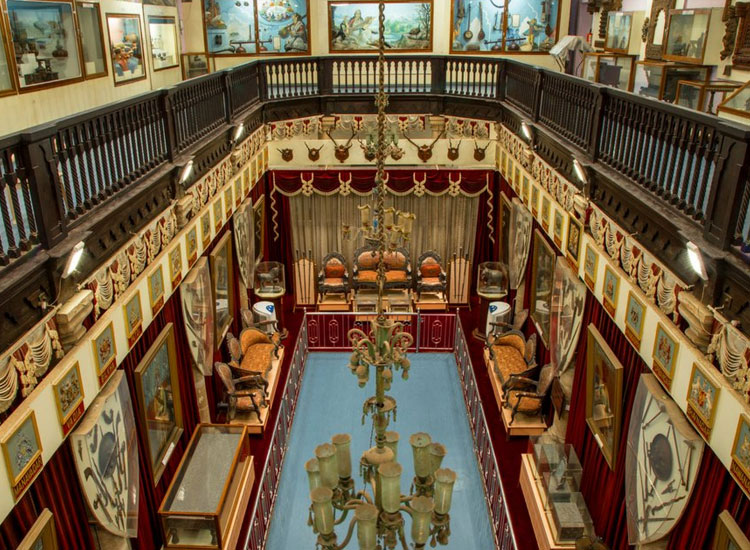 Regarded as one of the best museums in Gujarat, Watson Museum is a treasury of the luxuries from the majestic State of Rajkot embarked by the Jadeja Rajputs. The museum got its name in 1888 from Colonel John Watson in order to honor him. Many belongings of Colonel John Watson are displayed here. Inscriptions dating back to the 13th century, rarely found artifacts from Mohenjo-Daro and breathtaking paintings are housed carefully. One can also buy Museum's publications at the counter of the museum.
Ayurvedic Museum
Ayurvedic Museum in Junagarh is a must visit for all Ayurveda followers and practitioners. This Museum is an indispensable part of Ayurvedic College at Sadarbag. Anybody eager to learn noteworthy things about Ayurveda and ancient medicine can visit this most famous Museums in Gujarat. Gain knowledge about natural medical treatments and curing various diseases naturally.
Aina Mahal Museum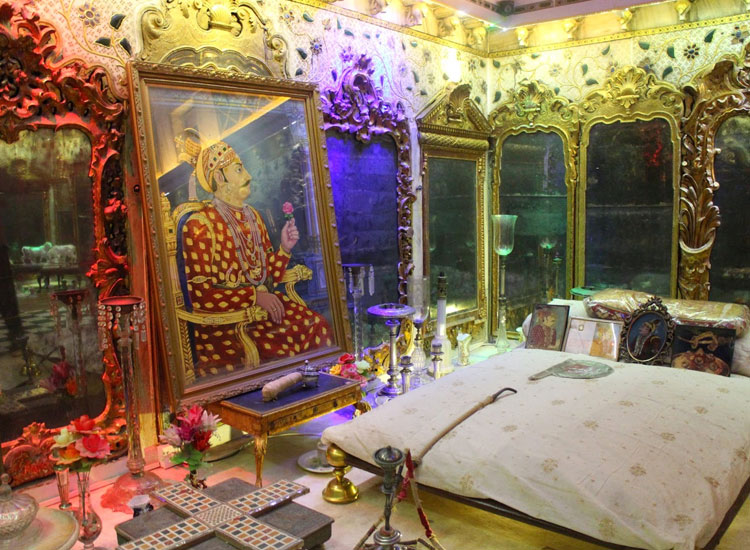 This palace in Bhuj dates back to 18th century and was constructed by Rao Lakhpatji in 1761. This Museum was designed by Ramsinh Malam to show his skills and get appreciated for his work and talent. Crafted in a mixed Indo-European style of architecture, this best museums in Gujarat comprises of marble walls decorated with golden lace and glass. Superb glasswork, pendulum working according to Hindu calendar and tailor-made splendid fountains are the center of attractions.
So whenever in Gujarat, do take some time out and visit these historic 'gems' of Gujarat.